DROP
to provide a clear topical solution for all ages*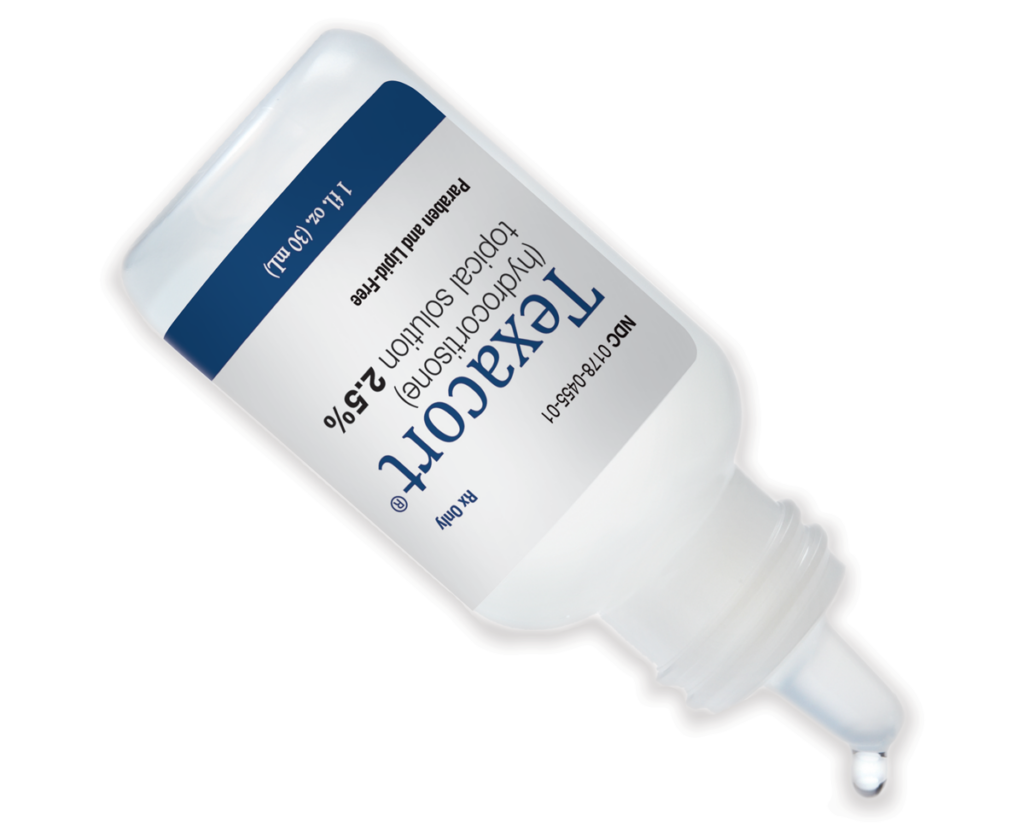 Texacort® (hydrocortisone) topical solution 2.5%
For the relief of the inflammatory and pruritic manifestations of corticosteroid-responsive dermatoses.
The only 2.5% hydrocortisone steroid solution available†

A Class 7 low-potency corticosteriod that is safe for long-term maintenance use between flares1

Specially designed dropper allows for targeted application directly to problem areas
†Please see Precautions in full Prescribing Information regarding Pediatric Use and Nursing Mothers.
†FDA Orange Book, March 2020.
Reference: 1. Ference JD, Last AR. Choosing topical corticosteroids. American Family Physician. 2009;79(2):135-140.